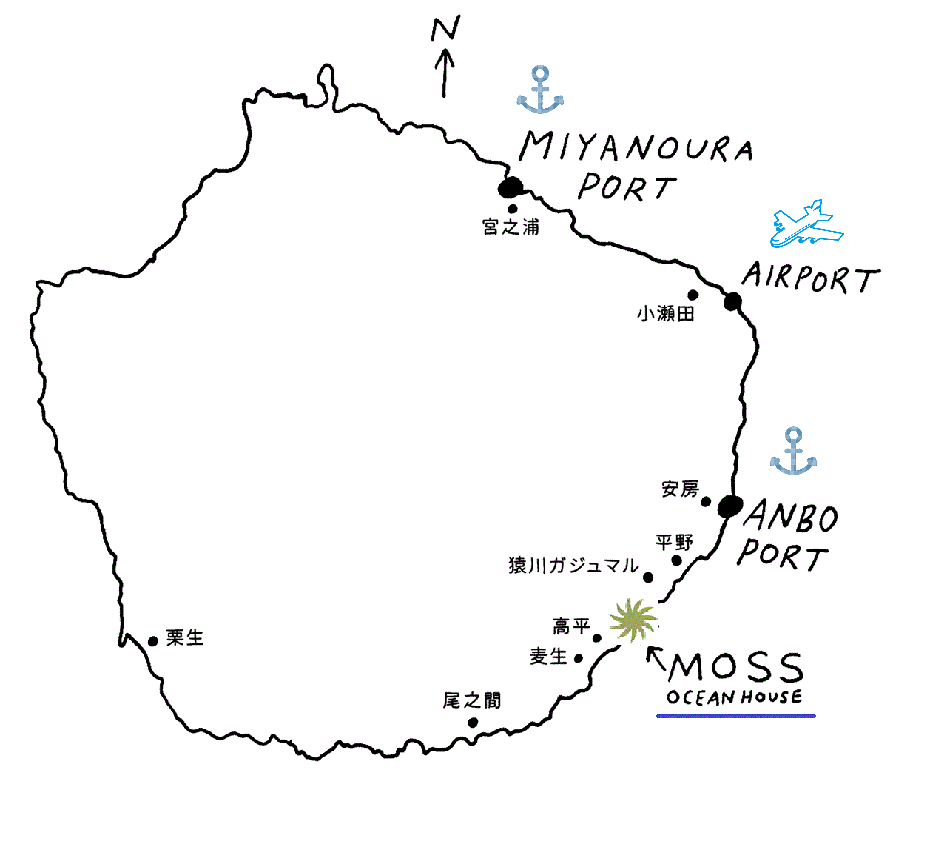 ADDRESS
〒891-4402 鹿児島県熊毛郡屋久島町麦生311−91
•宮浦港から南に車で約50分
•屋久島空港から南に車で約25分
•安房港から車で約10分
•尾之間・栗生方面行き「中橋」バス停(バス停No.81)下車徒歩5分
「猿川ガジュマル」を過ぎると、海側に看板が見えてきます。住所は「麦生」ですが「高平」集落にあります。
50 min south of Miyanoura Port
25 min south of Yakushima Airport
10 min from Anbo Port
When you pass the Sarukawa Banyan Tree (猿川ガジュマル) sign, you will see our sign on the ocean side.
Our address says that we are located in Mugio (麦生), but we are actually in Takahira (高平) village.
By bus, get on a bus towards Onoaida (尾之間) / Kurio (栗生). It's a 5 min walk from the Nakahashi (中橋) bus stop. (No. 81).